1. By clicking on the "add app" button, you will begin the process to install the Print Genie app onto your Shopify store.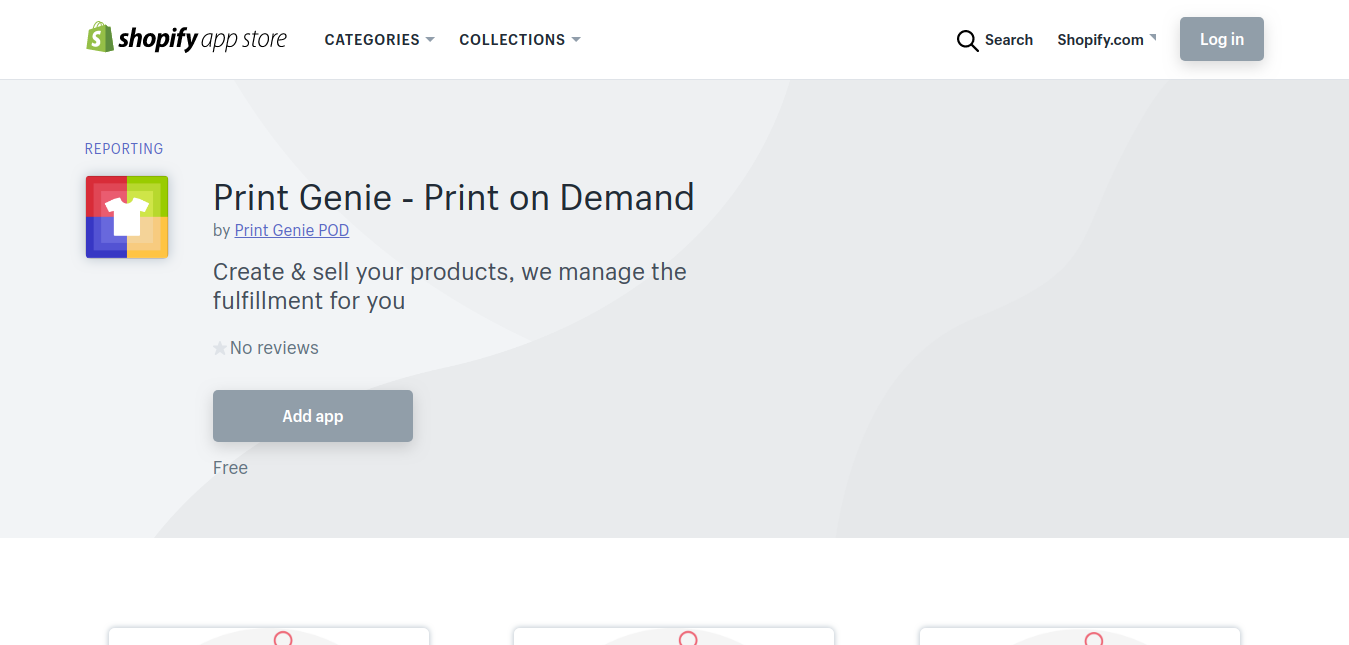 2. On the next step, you will see this page asking you to grant permission to allow this app to be installed onto your store. Please click the install app button.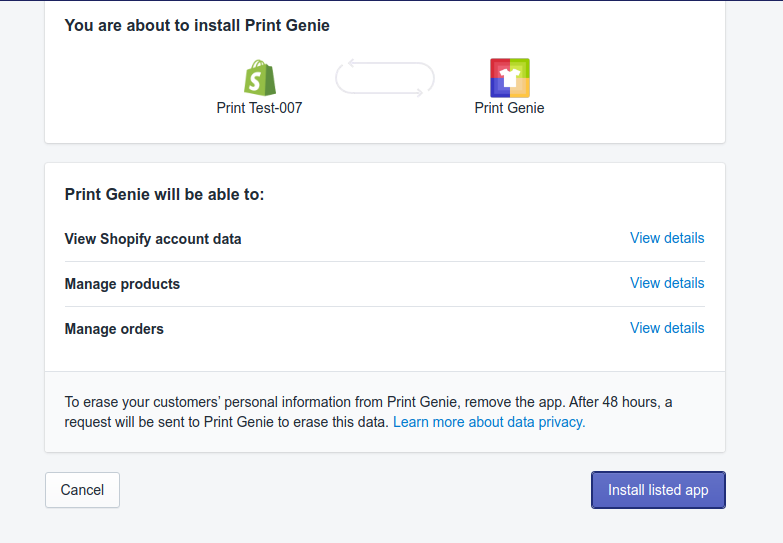 3. Once installed, you will be brought to the log-in page. If you have a current Print Genie account, you can log into it here. If you are not a current Print Genie user, then you can sign up for an account here as well.